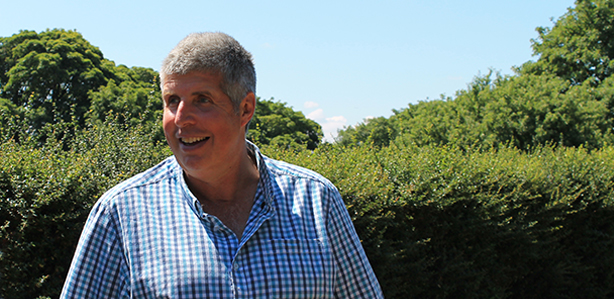 On 31 July 2017, Neil Davidson experienced a cardiac arrest while sleeping.
Thanks to the bravery of his family and the paramedics who treated him, he's celebrating the one-year anniversary of his survival by sharing his story, alongside wife Janice, son Oliver and paramedics Sally and Liz.
It was 3am, and Neil was in bed when he suffered a cardiac arrest. Janice awoke to find him unresponsive and yelled for help. Thankfully, his son Oliver was visiting from Australia, and ran in.
Oliver learned CPR at school when he was 16. It was a skill he hadn't had to use in the ten years since he learnt it – but when he saw his dad in distress, he knew exactly what to do. He immediately dragged Neil off the bed and performed CPR. 
In that moment, Oliver was thankful he had the skills to save his dad's life. 
"By no means did I ever think I would have to do it in a real life situation nor on my actual dad," he said. 
"I certainly feel that more people of all ages should be encouraged to learn about CPR and the benefits it can have when faced in a life or death situation."
Yorkshire Ambulance Service paramedics Sally and Liz then arrived at Neil's house. They remember it vividly, especially the rain and sharp turn on the staircase - and the difficulty of carrying Neil down it! They shocked Neil four times with a defibrillator and took him to Calderdale Royal Hospital, before being transferred to Leeds General Infirmary, where he made a full recovery, thanks to the excellent care he received.
Neil is incredibly fortunate to be alive - something he is aware of every day, saying "I know how lucky I am that my son did CPR and that Yorkshire Ambulance Service were on the scene so quickly to restart my heart."
He is also quick to thank all the staff who cared for him in the A&E department, cardiology ward and intensive care units at both Calderdale and Leeds.