Remembering those in the RCUK Community who have passed away during the COVID-19 pandemic.
Dr Vishna Rasiah
RCUK are saddened to learn of the death of Dr Vishna Rasiah after contracting COVID-19. 
"Vish" was a consultant neonatologist at Birmingham Women's hospital. He was an Instructor on RCUK's Newborn Life Support (NLS) course, and an Associate member of the RCUK.
RCUK will always be grateful for Vish's contribution to the NLS course and to the practice of neonatology. We offer our heartfelt condolences to Vishna's family, friends, colleagues and families of his patients who will remember his dedication to treating newborns and their families throughout his professional life and recently on the front line during the COVID-19 pandemic.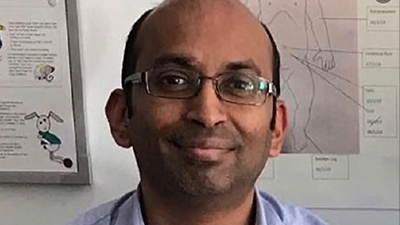 ---
Dr Manjeet Singh Riyat
RCUK are saddened to learn of the death of Dr Manjeet Singh Riyat on Monday 20 April, 2020 after contracting COVID-19. 
Manjeet was an Emergency Medicine consultant at Royal Derby Hospital and University Hospitals of Derby and Burton. He was a much-loved Resuscitation Council UK Advanced Life Support Instructor and Medical Director for the ALS course at his Trust in Derby.
Dr Andy Lockey, Vice President of RCUK, has particular memories of Manjeet.
"I knew Manjeet through our work as Lead Examiners for the Royal College of Emergency Medicine. He was a larger than life character with a wonderfully dry sense of humour. Behind this, however, was a man who was passionate about high standards of care. The outpouring of sentiment on social media overnight has demonstrated the high regard in which he was held. He often spoke warmly of his family and my thoughts go out to them at this devastating time for them."
RCUK offer their sincere condolences to Manjeet's family, friends and colleagues at such a difficult time and will remember and honour the contribution that Manjeet made to resuscitation, to education, and to treating patients on the front line.