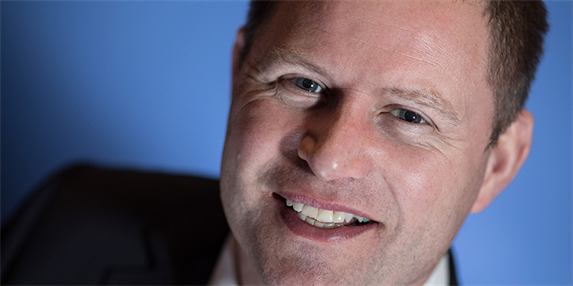 Resuscitation Council UK has today announced the appointment of a new CEO.  Dr James Cant will start as Chief Executive Officer effective 1 September 2019. 
James Cant joins Resuscitation Council UK from the British Heart Foundation where he was Director of Devolved Nations for four years. Prior to that he was Head of Scotland and Northern Ireland at British Lung Foundation and previously held civil servant roles within the Ministry of Defence and Scottish Government. 
RCUK President, Professor Jonathan Wyllie, stated that James was appointed after an extensive executive search initiated by the Board to find a leader who would build on the achievements of the Council in recent years. 
"James was the clear and obvious choice for Resuscitation Council UK at this exciting time. His breadth of leadership experience, strategic vision, and commitment and enthusiasm for the role shone through during the recruitment process. 
"We are all very much looking forward to working with James as he leads the RC (UK) into the next phase of our development, continuing to grow and build on our success whilst also maintaining our core values. 
"The board and the whole RCUK wish to note our debt of gratitude to Sue Hampshire, Director of Clinical and Service Development, who has been acting CEO since July 2018." 
Dr James Cant said: "It's a huge honour to join Resuscitation Council UK and to be entrusted to steer such a great team and organisation into the next chapter of its development. RCUK has a hugely impressive reputation as a leader in this vital area of work and has achieved so much. I'm keen to pave the way to a future that sees many more lives saved as a result of our work".