At RCUK, we believe that everyone should learn the skills to save a life. Schools offer a great environment for young people to learn and we have created a lesson plan to help you teach your students with confidence.
Skills in cardiopulmonary resuscitation (CPR) and the use of an automated external defibrillator (AED) are skills for life - and educating and empowering young people is one of the most important actions when it comes to improving survival of out of hospital cardiac arrests. 
In countries where basic life support is taught in schools, survival rates from sudden cardiac arrest are significantly (two to three times) higher than those where they aren't taught. With 80% of cardiac arrests occurring in the home in the UK, your students could be the difference between life and death for someone they care about. 
Resuscitation Council UK is the kitemark organisation for resuscitation in the UK. We have created resources that will help teachers to deliver CPR education confidently to their students wherever they live in the UK at any time during the school year. If you're looking for a suitable moment, Restart a Heart Day takes place every year on 16 October.
•    In England, teaching cardiopulmonary resuscitation (CPR) is part of the Health Education curriculum for secondary school students and is recommended for students aged 12+. It states that pupils should know life-saving skills, including how to administer CPR and the purpose of defibrillators and when one might be needed.
•    Every local authority in Scotland has committed to teach CPR to their secondary school pupils.
•    In 2021, the Curriculum and Assessment (Wales) Bill passed into law. The Welsh Government agreed to include lifesaving skills in the statutory guidance as part of this process. This means CPR has been taught in Welsh schools since 2022.
•    At key stages 3 and 4 for the Northern Ireland Curriculum the links with the concept of personal health are strong: "develop preventative strategies in relation to accidents in the home, school and on the road, for example knowing what to do in the event of cuts, burns, fire and emergency first aid etc."  From the 2022/23 academic year all pupils in Northern Ireland aged 11-14 should be provided with CPR training as part of the school curriculum. 
In England, teaching cardiopulmonary resuscitation (CPR) is part of the Health Education curriculum for secondary school students. Millions of children in England now have access to life-saving defibrillators in every state school in England. The Government has ensured every state school in England has a lifesaving defibrillator. 20,376 defibrillators have been delivered to 17,862 state-funded schools.
The Government is also supporting schools in making defibrillators available to the community, with 1,200 external heated defibrillator cabinets being provided to primary and special schools by the end of 2023 in areas of deprivation, where provision is generally lower.
Department for Education's guideline recommends positioning defibrillators in publicly accessible areas. This rollout will build on existing requirements for schools to teach first aid as part of the curriculum, with secondary school pupils being taught life-saving methods such as CPR and the purpose of defibrillators.
Here's how you can give pupils the skills to try to save a life if they witness someone collapse and stop breathing normally: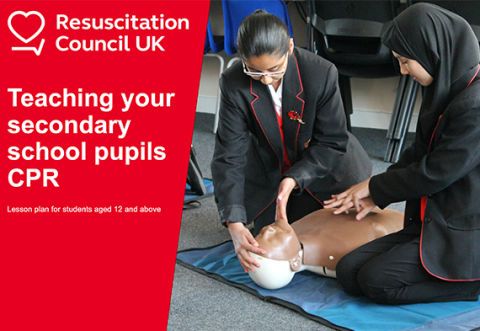 A lesson plan for teachers which covers in person and online options for how to teach crucial skills.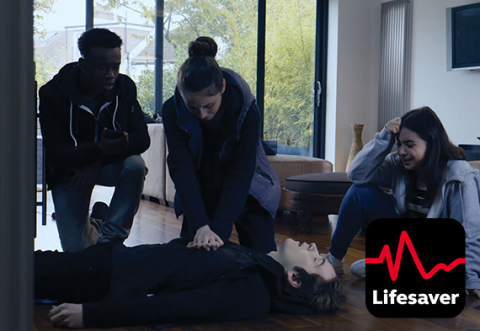 A free digital game-in-a-film which puts young people at the heart of the action as they make the decisions and learn the skills needed to save a life. 
white
full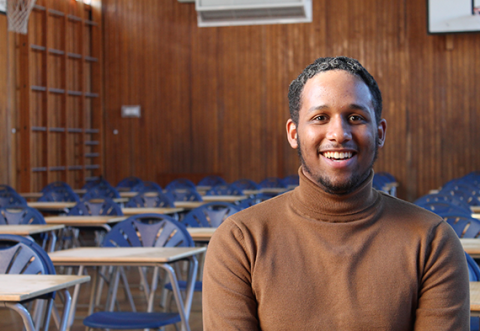 A real-life story of why CPR knowledge in the classroom was the difference between life and death for secondary student Sam.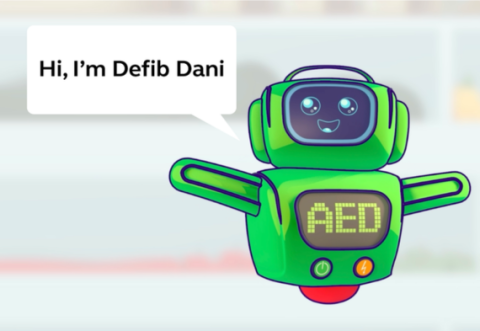 A short animation featuring cartoon character Defib Dani, who walks you through the simple steps to using a defibrillator, giving people the confidence to use a defibrillator during a cardiac arrest.
white
full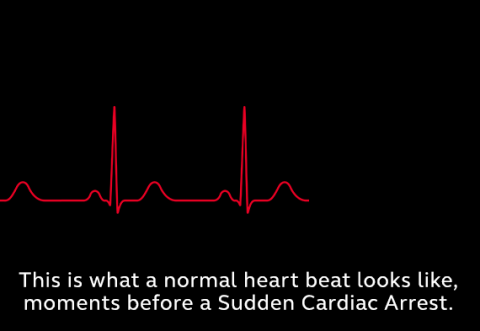 A short animation to demonstrate how to minimise risk while doing CPR during a period of increased risk of infection, such as during COVID-19.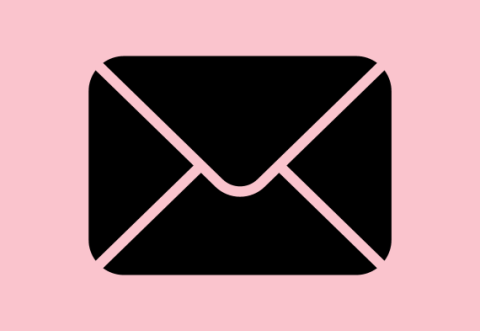 We have also created template letters you can send to students' parents / guardians in advance of you teaching this sensitive subject. All you need to do is tailor the template for the lesson option you will be using.
white
full
CPR Teacher Training resources from key partners:
As the kitemark organisation in resuscitation, and the standard-setter in CPR teacher training, RCUK works with key partners to ensure that teachers can give pupils the skills they need to save a life. 
We have partnered with British Heart Foundation, St Andrews First Aid, St John Ambulance, British Red Cross, the East London Cardiovascular Prevention (ELoPe-CVD) group from Barts Health NHS Trust, and others, to develop a webpage that promotes key cardiopulmonary resuscitation (CPR) teacher training resources. 
Please find below a list of the key partners who offer CPR and First Aid Teaching training resources:
These frequently asked questions have been developed to help teachers answer questions you may be asked by students when teaching CPR. We recommend you have these to hand during the lesson. 
For more FAQs visit our online support system
If you have any further questions or feedback, please let us know by filling in the form below.