On Wednesday 19 October, Resuscitation Council UK will be raising awareness of cardiopulmonary resuscitation (CPR) at the Brentford FC fixture against Chelsea FC, which will be televised on Amazon at 7.30pm.
Our heart-shaped 'CPQR code' will feature prominently on the front of the Brentford FC players' shirts to encourage millions watching around the world to take two minutes to learn the basics of CPR.
Working with Pablo London, we created the heart-shaped 'CPQR code' as part of our Restart A Heart campaign for 2022. The aim of this bespoke QR code, is to increase survival rates by expanding the number of people who know the basic principles of CPR and defibrillation. 
Upon scanning the CPQR code, people are directed to a short and simple video on how to do CPR and save a life.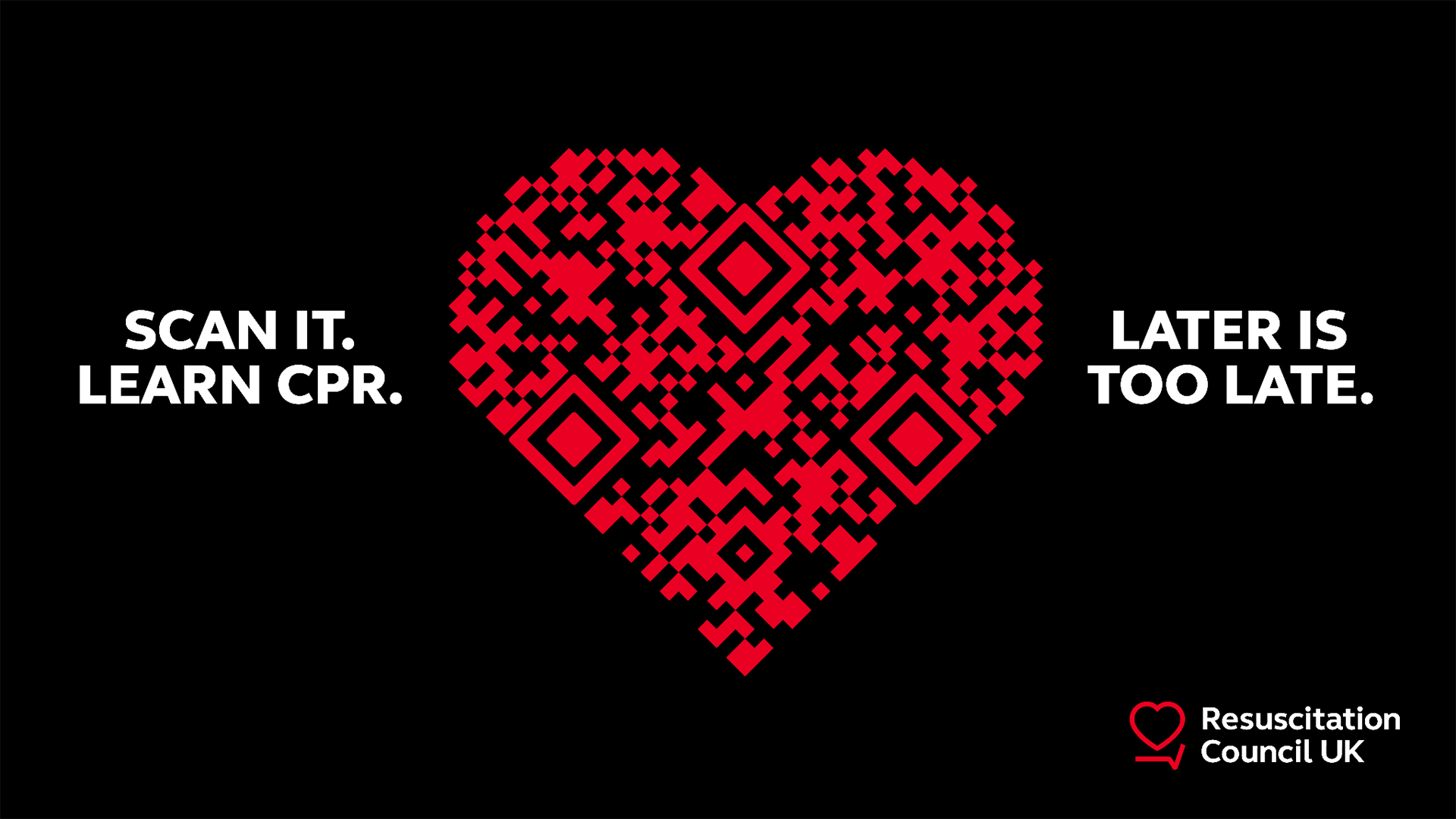 The code will also feature on the screens around the Gtech Community Stadium, the Club's digital platforms and the cover of the matchday programme. CPR demonstrations from RCUK staff and volunteers from the London Ambulance Services will also take place around the stadium on the night.
In addition to this, Brentford First Team players Mads Roerslev and Keane Lewis-Potter will feature in an instructional video that will be published on social media.
This event forms part of the new Heart of West London partnership, which has been created between Brentford FC, Resuscitation Council UK and a number of other leading charities to improve heart health in the local community. Together, we will use the power of sport and our collective voice to change the game for cardiac health in West London.