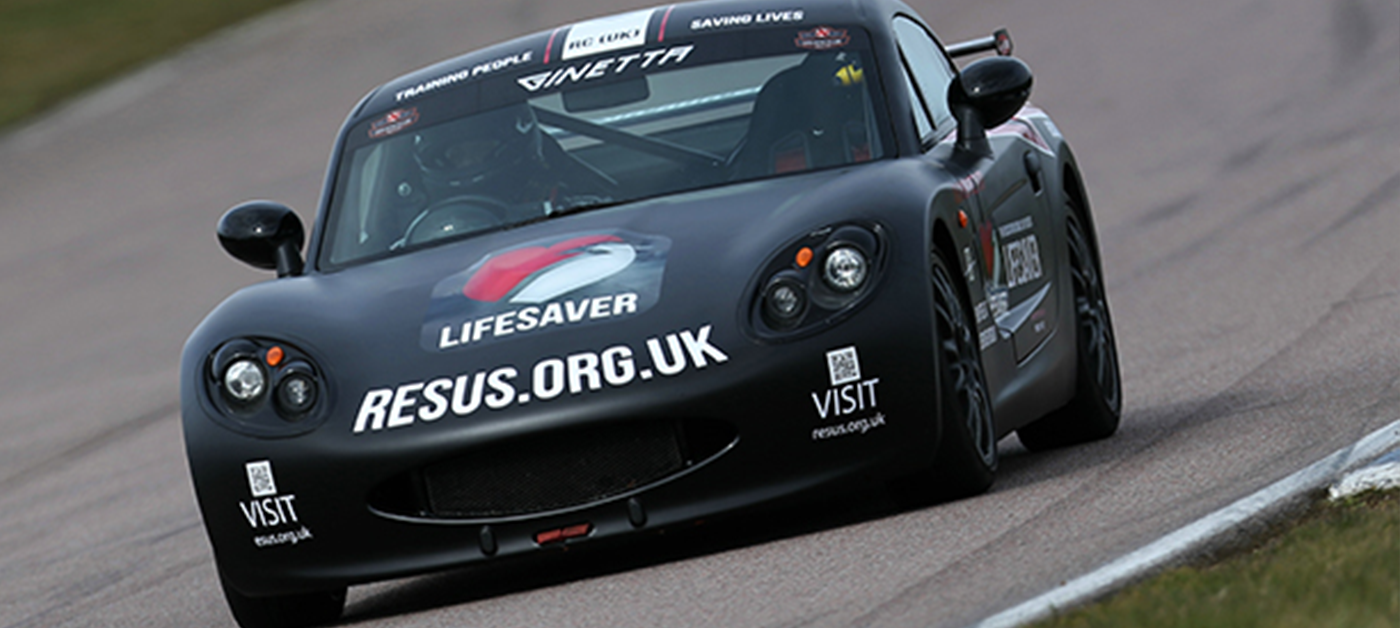 Anaesthetics trainee and amateur racer Dr Robert Golding is participating in the 2018 Ginetta Racing Driver's Club (GRDC) championship with a car designed to raise awareness of life-saving techniques.
He has teamed up with Resuscitation Council UK to race a car which encourages racegoers to learn what to do in an emergency situation through award-winning game-in-a-film Lifesaver and the Resuscitation Council UK website.
In the UK there are over 30,000 cardiac arrests a year outside of hospital where the emergency medical services attempt to resuscitate the victim. [1] Less than 10% of these people will survive. [2] If CPR is started early, it can double the person's chances of survival. [3] The more people educated in crucial life-saving techniques, the more people will survive out-of-hospital cardiac arrests in the future - and by highlighting Lifesaver, Dr Golding and Resuscitation Council UK will help to train the lifesavers of the future.
Lifesaver invites people into a time-critical situation and to make decisions while learning to save a life. It is a free app designed to teach effective cardiopulmonary resuscitation (CPR) skills and provide people with the confidence to use them in an emergency situation. It is an engaging and immersive virtual reality film-in-a-game that allows the viewer to step into a life or death situation and learn crucial life-saving skills. It provides CPR instructions and feedback and shows the ease of using a defibrillator to boost learning and confidence in saving lives. The app is suitable for everyone, but the teen-based scenario will appeal to young people in particular - making it an excellent subject to highlight as Dr Golding speeds to success both on and off the circuit.
Dr Golding will be racing in all four major rounds of the (GRDC) championship: Rockingham on the 28-29 April, Snetterton on the 26-27 May, Silverstone on 09-10 June, and Brands Hatch 04-05 August.